Performance Based Digital Marketing Agency.
Digital Moses is a full service digital marketing agency specializing in creating, optimizing and scaling performance based campaigns.
With our 20+ years of experience and unique proprietary marketing platform, we seek, find and sell to more of the Facebook customers you want. We track every sale and lead from enquiry to conversion, even matching your on-and-offline conversion data to find you more customers.
The best customer service in the industry
Proprietary Marketing Platform
Digital Moses was able to scale spending to over $1mm per month while hitting our KPIs! When our busy season hit, they doubled our ad spend in less than a week to help us fully capitalize on the opportunity! Manna has made all of the difference. It allows us to easily see spend and metrics across multiple accounts at the click of a button."
We are a tight-knit, eclectic team with a wide range of experience in digital
marketing. Our passion for life is reflected in the quality and reputation of our work. As one team we share one purpose, to find the most profitable Facebook audiences, get them to buy and track and optimize the results.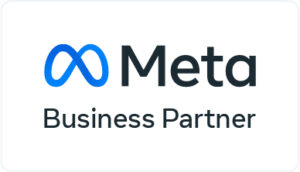 Digital Moses is a member of the Meta Business Partner program.
Our propriety technology platform that brings your online and offline backend performance together so you can see ALL your revenue growth in one place. You can finally understand what, in your on and offline marketing, is really making you money.  Learn More